11 Feb

Should we lie to learners?

Learning complex ideas can be challenging. Sometimes it's useful to break down a complex idea into a number of discrete concepts and to help the learner explore those independently before finally drawing things together for the big reveal. Each of the discrete concepts is then explored, often using analogies or concrete examples and tapping into prior knowledge. In education they call this approach scaffolding and I think it's an approach that is underused in workplace learning.

Let's take an example from management development. You may have come across the Eisenhower decision matrix. This is an example of a scaffold to help people, and managers in particular, understand time and task management. It presents an oversimplification of decision points in a typical manager's day. It's also visual and as we know a picture is worth a thousand words.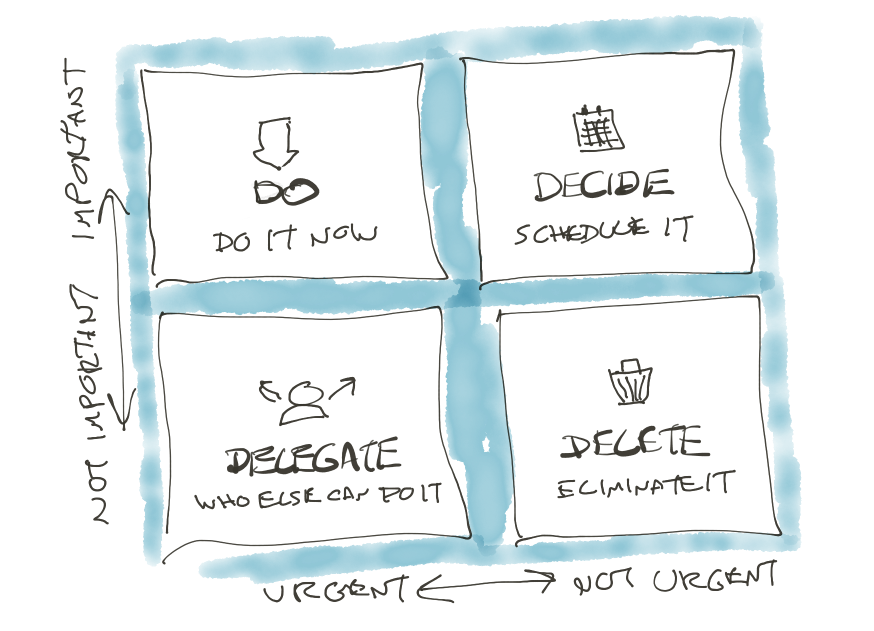 Does this matrix really represent the stressful world of a corporate middle manager? Not really, it's a bit of a lie, but it's a useful lie in helping managers recognise the very real challenges they face day-in day-out. It's a scaffold that helps guide their actions. In the beginning they can use it consciously even to the extent of sorting their to do list into the four quadrants but over time the scaffold will have outlived its usefulness and they will have subconsciously embedded it's key message – that unless you take action your days will be filled with urgent but unimportant tasks instead of really important but non urgent ones. Sometimes little lies pay dividends in improved performance.
In digital learning one area ripe for massive oversimplification and scaffolding is explainer videos – short videos that explain something complex in simple terms using nice visuals. Clients love them – probably more out of vanity than any real recognition that they might improve people's understanding. I like them too, mostly, although that two to three minutes of final video can be very time consuming to put together. Here's a nice example that picks up the central theme of this post – lying to learners.